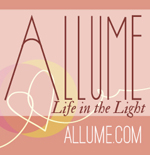 Two Weeks!!
Two Weeks!!
Two Weeks!!
In just two weeks, I will be packed and ready to go... hopping in the car of
an "almost" stranger
(we are meeting tomorrow at Panera bread, for a pre-trip get to know you time.) And I will be driving down to Harrisburg for a most-awesome weekend of meeting online friends in real life, meeting new friends, eating some good food (hopefully) and learning from bloggers, writers, moms, etc who have so much wisdom to share...
AND I CAN NOT WAIT!!!
... this was supposed to post this morning... by this time in two weeks I will be in the middle of it!
Two weeks ago I shared
some of my fears
Last week I shared
some things my roomies
(and other new friends) should know
This week is all about some things I'm most looking forward to!
1. According to my roommates, it's going to be like summer camp. I never had the privilige of going to summer camp, so I don't know what that means... but I'm guessing with chocolate, nutella, and S'mores, it means awesome!
2. Hearing
Ann Voskamp
speak. Her voice is soothing to the soul and her words refresh the heart... a bonus would be a hug. I have a feeling that even a short hug would be soul filling!
3. finding some blogging direction... Have you seen
the Allume agenda
? so much goodness, I don't know how I'm going to choose which sessions to attend. I can't even begin to list all the great choices here. I just hope I can process and apply at least half of what I take in.
4. The
FMFParty
... LIVE!! Seriously can NOT wait to meet this community in real life ... although the idea of actually blogging/writing in 5 minutes without an hour or two to think on the prompts scares me just a little bit.
5. The Swag Bag --because we all like free stuff and
the sponsors
of this awesome conference are just awesome! (horrible writing skills there... but it's just gonna be awesome) Based on these tweets from
@SarahMae
There will be
goodness
,
lots of goodness
, and
books
...
So many people I want to meet, so much I want to learn, so nervous about knowing no one and having only met one or two in real life briefly, but so excited to actually meet the friends I have made on twitter and blogging ... how's that for a run-on sentence?
Since the beginning, when it was still Relevant, I've been following the Allume community, hoping, wishing, praying that I could experience it in person, though I wasn't much of a blogger and didn't consider myself a writer. But a lot has changed for me this year. I declared myself a writer, I prayed and fasted, I was in my Bible more ... and God opened doors, showed me some things and provided me with a ticket, money for the hotel room and a ride.
Every day He's teaching me, some days I listen and learn, other days He has to hit me a little harder ... or give me a little more grace. I'm so anticipating what more God is going to do in my life before, during, after ... Through Allume...
Will I be meeting you there? if so, you can have one of these!