It's December 21,
just 4 days until Christmas
and the last week of an attempt at a Christmas blog hop with some of my bloggy friends. I am supposed to be the host of the cookie week and I have not fulfilled my duties...
Now to be fair,
my oven IS broken
and I did deal with a stomach bug with 3 of my kids over the last week... but I did know about this intended post over a month ago so you would think I would have had it written well ahead of time. But I didn't...
I have so many awesome cookie recipes that I could share with you. But I'm just going to stick with one today... Maybe next year I'll do a cookie post each week! :)
As a little background...
I don't EVER remember doing cut out cookies as a kid.
Yes, I have lived a deprived childhood, or else I have a terrible memory ... Mom??? Sisters??? did we do cut outs?
Then I met and married my ruggedly handsome husband, and he introduced me to Sour Cream Cutouts. And I thought, "Seriously? you put sour cream in your cookies? ... AND the frosting?!?! and it tastes good??" But you do, and it does tastes great (when I can get the frosting to turn out right).
Now my poor 4 1/2 quart Kitchenaid isn't quite big enough for all the flour, sugar, butter and sour cream that goes into this, but I make it work! :)
Ingredients:
2 cups sugar
4 sticks butter
2 eggs
2 tsp vanilla
1 cup sour cream
7 cups flour
2 tsp baking powder
1/2 tsp salt
Cream together sugar and butter; Mix in eggs, vanilla and sour cream; Then add flour one cup at a time mixed with baking powder and salt. Chill batter over night.
Preheat oven to 350 degrees. Split batter into 4-5 portions for rolling out. on a lightly floured surface, roll out the batter to desired thickness. Cut out cookies in all different shapes and place on greased cookie sheet.
Bake 10 minutes.
Frosting ingredients (must be at room temperature)
1 cup sour cream
1 stick butter
1 tsp vanilla
tons of powdered sugar
Mix first 3 ingredients together. Add enough powdered sugar to thicken frosting to the desired spreadability.
(seriously, that is what the recipe from my in-laws says, given to me 14 years ago on my first Christmas as a married woman) ... not even a ballpark figure of 4 cups or something! :)
Thin enough to spread, but thick enough to stay where you want it. Separate into smaller bowls and add coloring as desired.
I take the most pictures of the cutting and decorating steps. My kids have so much fun (especially when I get over my perfectionism and let them decorate however they want!)
It really is one of our favorite recipes and we've been known to make a batch at Easter, or Valentine's Day, or in the Fall ... I really must invest in some summer themed cutters so we can make them in July!!
Printable Recipe
I would love to have you share one of your favorite Christmas Cookie recipes with us...
Also, share in the comments some of the must-have cookies for your house during Christmas!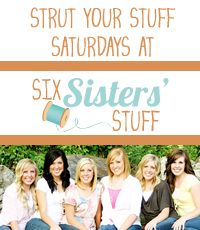 br />