... so can I combine them all in one post????
I decided I wanted to do Project 365, where you take one picture every day for a year... I am sure there are going to be days I am going to forget, and some of the pictures might be really dumb, or I might take pictures of the same things over and over again, but hopefully it will still be fun and I will improve in my picture taking (like maybe quit using my auto setting). but so far I am doing it,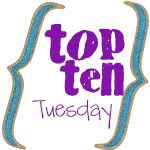 So in honor of
Top Ten Tuesday
I am going to share my FIRST ten pictures of 2011...
January 2... a date with my little girl at Starbucks... her cup was full of whip cream! :)
January 3... and already it's the end of the day before I remembered to take a picture, so a shot of one of my sleeping beauties!!
January 4 ... one of my handstamped creations, a handmade notecard for any occasion,
you can help me decide
.
January 5 ... took my camara on the gorgeous route to pick up my kids from school and my camera battery was dying... this was the ONLY picture I took while trying to make it work!
January 6 ... my little girl became a willing model and showed me a whole bunch of poses... apparently she has a little sass in her! This is also the one I am choosing for
Sweet Shot Tuesday
, because this little girl can be such a sweetie!!
January 8 ... SLEDDING, this is my youngest, not quite 3 YO, sledding down the hill with her arms way up in the air (I see a rollercoaster lover in my future). We had soo much fun, one of my
#1000gifts that I am counting
.
January 9... I have been stamping a lot more this year (another one of my goals) so there might be a lot of pictures of my creations. These here are adorable little Conversation Heart Valentines that would be perfect for classroom valentines... (little self promotion... you can
buy them HERE
)
January 10... another last minute, late night shot of one of my new Christmas decorations. This year,
I am choosing JOY
, so I might just leave it out all year long.
So Tuesday is almost over, but here it is...
Sweet Shot Tuesday
and
Top Ten Tuesday
all wrapped up with Project 365!