mostly, this was just your normal week, but I did have two big events in the past week... a Scrap Book Retreat and an unexpected snowday ... both brought lots of gifts from my big God!!
275. Seeing 5-10 Robins in my back yard... on MARCH 1.
277. watching my girls coloring... so precious (btw, I am not a fan of coloring myself)
278. listening to my kids read!!!
279. taking a short walk outside in some brisk air, with bright sunshine!
280. getting a partial weekend away to scrapbook... no cooking, no cleaning, no laundry... just scrapbooking
281. having one of my sisters join me for the Creative Memories Retreat
282. pictures
283. creativity
284. memories
285. delicious scones
286. a tree in the middle of a lake
288. my husband returning safely home n the middle of an unexpected ice/snow storm!!
289. a snow day (trying to give thanks in all things)
290. pretty ice covered trees
291. ending naptime early to go play out in the snow!!
292. SLEDDING... being a kid again!
293. racing the kids down the hill
294. taking lots of fun pictures while outside
295. gorgeous scenery... right outside my front door!! (love this barn)
and a bonus picture to show that I was having fun, too... although the sun wasn't in a good spot! :)
counting my blessings with A Holy Experience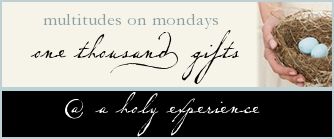 linking up to
Sweet Shot Tuesday
... can't choose just one! :)