Jumping in here with an effort to make some changes in my life! I have been watching #3in30 in my twitter feed for about 2 months now, and I have put it off for too long.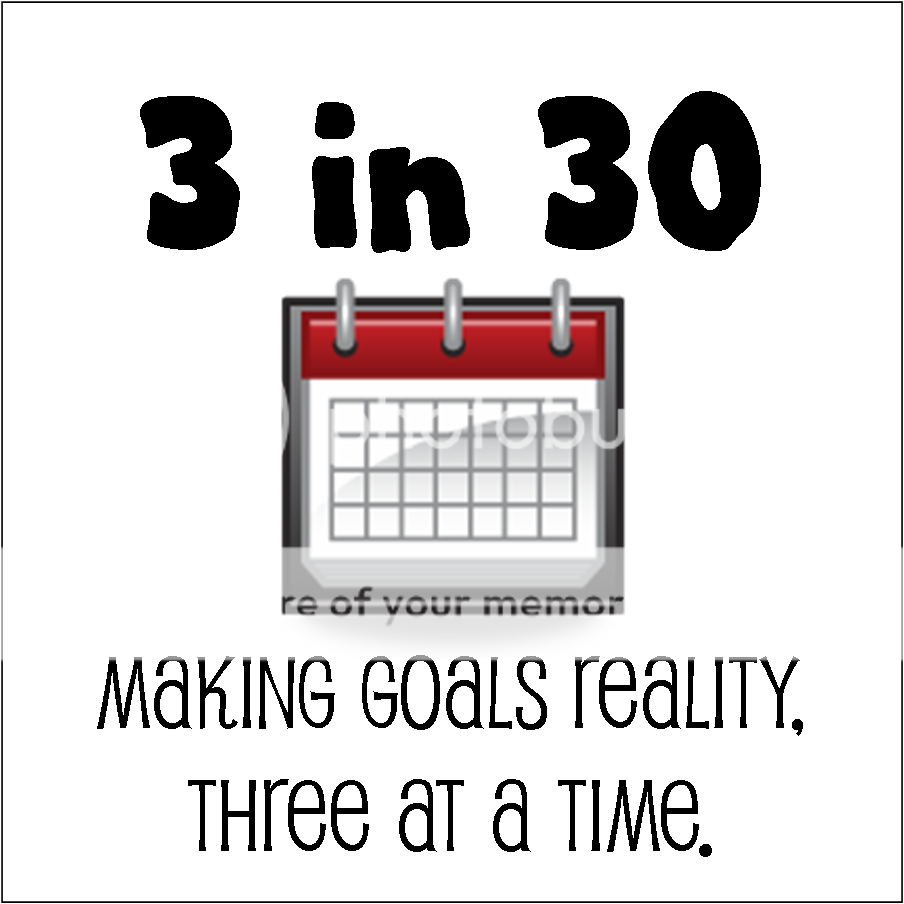 This post is not gonna be pretty, but it is going to be a start...
3 goals for the month of APRIL
1. I will read the Psalms for (at least) 15 minutes everyday ... before I get on my computer!
2. I will create a housecleaning schedule.
3. I will send out (at least) one encouragement note each week.