Sometimes, you just need a great snack... and this one is all about the memories for me!!
So here is my little "tutorial" in just TEN steps on how to make a great snack! :)
1. Have an incredible urge for comfort food and an intense memory of eating peanut butter and jelly crackers on Sunday nights with your sisters, growing up.
2. Feed kids leftovers for dinner in hopes that they won't want what you are eating.
3. Gather supplies...
Peanut Butter (yes, it has to be Jif), jelly, crackers--Ritz!
...I just love my vintage Ritz crackers container, from Wes' grandma's house!
4. Start assembling snack on
Fiestaware
plate because this is a big deal!
5. add peanut butter to crackers... Thicker is better, something I didn't know when I was younger
6. Scoop out some jelly. Old school calls for grape jelly, or go extravagant with homemade strawberry jam (I was out!) or blackberry!!
7. have kids start mooching;
8. be willing to share and then make more!
9. Pour large glass of milk to wash it all down!
10. Smile and realize that you just came up with a top ten post!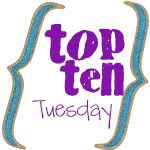 What's your favorite snack? and do you share with your kids?
edit to add: I am also linking this up to Sweet Shot Tuesday because I had so much fun photographing our snack...