The more I write, the more I think about the why I write. To figure out where I'm going, I have to ponder where I'm coming from. Ann Voskamp nailed it for me this week when she asked, "
Where you from, friend?
" So I answered. and then I elaborated with help from
this little sheet
. Join me as I take a little trip down memory lane...
I am from a wood burning stove and no television. I'm from the the white house with a yard full of pine trees in the front and Two apple trees, one pear tree, and more pine trees in the back.
I am from singing church songs all the way to and from church. I am from
a house of all sisters
and the mantra
"Let Sisterly Love Continue."
I'm from the great field in the back, from the little creek with water spiders, from sledding down the hills and hoping you don't land in the creek.
from singing with my sisters, silly songs, church songs, ...special music!
I am from a week in the summer spent at Alleghany State Park,
from playing Clue as if your life depended on it.
I am from a pastor's home... from the "held to a higher standard just because of my dad's job." I am from playing the part and putting on your church face. I am from Sunday School every Sunday and prayer meeting every Wednesday. I am from the King James Bible.
I am from Sword Drills, and Christmas plays, and teen activities.
I'm from reading the Christmas story before presents and eating Monkey bread and scrambled eggs after.
I am from remote control cars, and
climbing trees and riding bikes
, and playing soccer and being a tomboy.
I'm from the rod of correction and "Speaking in CAPITAL LETTERS."
and singing "Every Promise in the Book is Mine,"
I am from Buffalo, NY and never really enjoying cold and snow.
and now the mountains of Pennsylvania embrace me.
I'm from speedy typing and proofreading everything and hating phones, and still being a secretary.
I am from birthing 4 kids in 4 1/2 years (no twins), and being crowded in a 2 bedroom trailer with my growing family. I am from learning patience and letting go of perfection.
I am from mistakes and
grace
and second chances. I am from doubts and then
I John 5:13-15
"these things are written that you may KNOW that you have eternal life." I am from
giving thanks and counting gifts.
I am from creativity and artwork, although not enjoying just plain coloring. I am from learning and writing, from embracing God's gifts to me.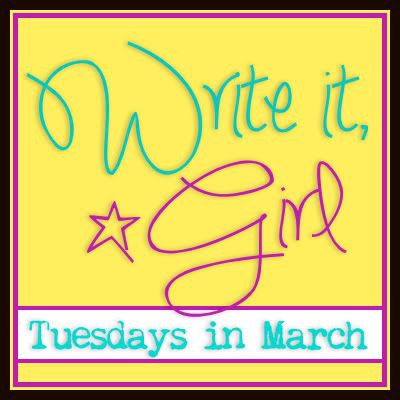 I want to know, Where are YOU from?